EXECUTIVE MANAGEMENT AND TEAM
IRTS is guided by the strong and active leadership of Sheikh Zeyad Bin Nasser Al-Zarah, Owner and Chairman of the company and Mr. Abdulsalam Ziyad Alzarah as CEO.
The company represents a dynamic environment of a dedicated world class staff from diverse backgrounds.
IRTS technical team is highly trained, (Managed directly by a Group of U.S Experts) highly knowledgeable, and highly qualified. Our inspectors, engineers, and technicians work together closely and understand each other's requirements.
Mr. Abdulsalam Ziyad Alzarah
Deputy Chairman
Mr. Abdulsalam received a Bachelor's Degree in Economics and Politics from Swansea University, with extensive experience in business management and development. Have the ability to read financial statements, identify organization strengths and weaknesses, and identify new opportunities and markets.
Mr. Rabih Ghossainy
CEO/Board Member/Research & Development director
Mr.Rabih directs the business development activities of the organization and drives the new sales business for the company playing key role in the company's bottom line.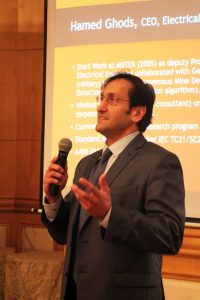 Hamed Ghods
Varocor CEO,Chief Electrical Engineer
Hamed received a Master of Science degree in Electrical Engineering (Robotics and Control Systems) from New Jersey Institute of Technology, a Bachelor of Science degree in Electronic Design from Dalarna University in Sweden and has over 20 years of work experience in this highly competitive field, from small to large corporations and U.S. Federal government organizations.
He has designed Wide Spectrum (Chirp) Ultrasonic Inspections systems, Intrinsically safe Navigation Systems and barriers for camera and lighting, Control Systems for Hydraulic and Electric Robots, and numerous other engineering projects.
He is highly respected in the electrical engineering and design field and is sought after by many companies as a consulting role.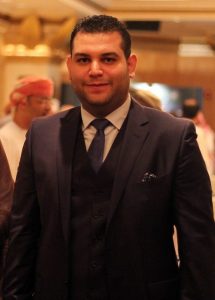 Mr. Kamel AlGhossainy serves as the Chief Operating Officer in International Robotic Tank Solutions. He  has over 12 years of progressive experience in the Oil & Gas, Energy and Information Technology industries in Saudi Arabia, GCC and MENA region.  Kamel holds an MBA and BSc in Computer Science.
Daniel Rodriguez
Robotic Manager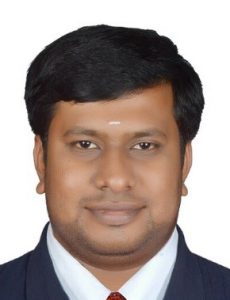 Prabu Palanisamy
Automation & Robotics Engineer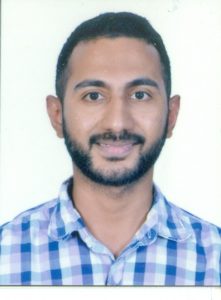 Electronics & Robotics Engineer
Electronics & Robotics Engineer