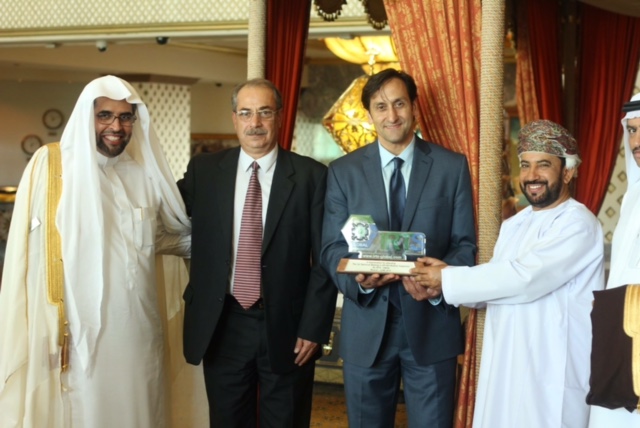 IRTS Oman Tank Robotic Innovation Event 2016
IRTS GLOBAL celebrated its new partnership in OMAN with Mr. Yahya Hilal Al Mamaary. The event was attended by HE The Saudi Ambassador in Oman, Saudi Aramco Rep of HE Mr. Amine Al Nasser thru Mr. Yahya Abu Shal, MARAFIQ Senior, PDO and owners of Oil & Gas prominent companies Announcing our Cooperation with Mr. Yahya Hilal Al Mamaary in Oman.
Sheikh Ziad Bin Nasser Al Zarah- Chairman of Al Zarah Global and IRTS expressed in a speech his proud of being the First Arabian Global Company to build API653 Robotic Solutions to inspect Storage Tanks. He highlighted that the Robotic built and servicing is part of the vision 2030 initiated by HRH Crown Prince Mohammad Bin Salman.