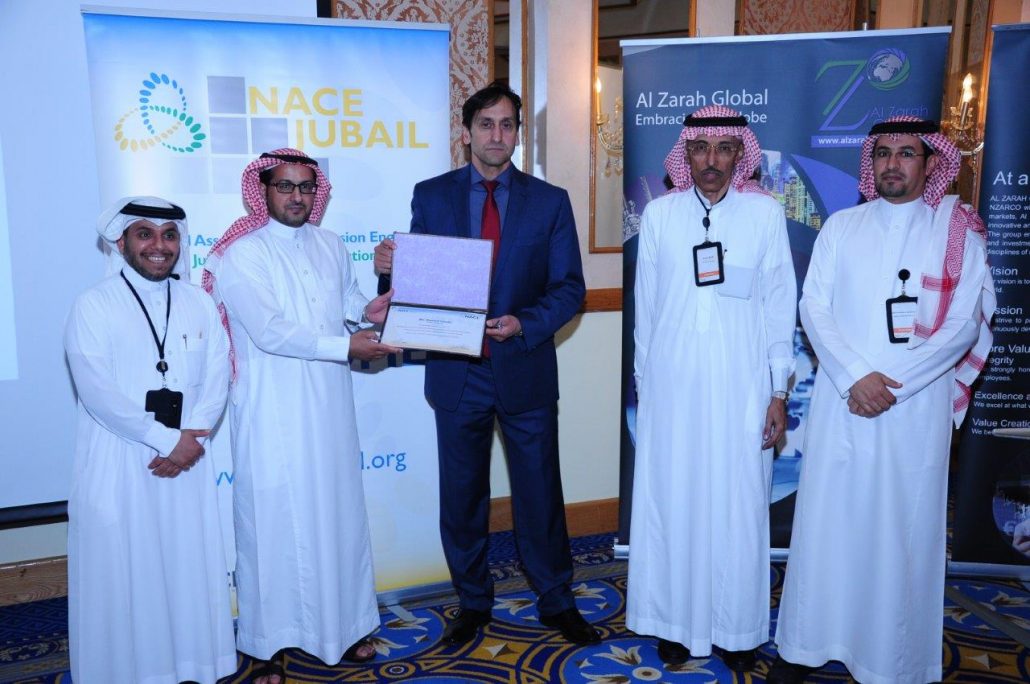 IRTS SPONSORS NACE JUBAIL SECTION 41 TECHNICAL MEETING
April 16,2017: International Robotic Tank Solutions sponsored in collaboration with NACE Jubail section a technical meeting on Online Tank Inspection Technology. Mr. Hamed Ghods , CEO of Varocor USA, presented the technology. Varocor is a us-based robotic manufacturing company partnering with IRTS on the development of robotic solutions.
Kamel Al-Ghossainy, Chief Operating Officer of IRTS, demonstrated the success of the vetting process on the online robotic tank technology with SABIC Technology Center emphasizing on the added value of our solutions. Moreover, the COO highlighted the IRTS strategic vision aligned with SAUDI VISION 2030 and NTP 2020 to build a robotic manufacturing & assembly facility in Jubail Industrial 2 on a plot of land awarded by Royal Commission of Jubail and Yanbu.